The act of optimizing your brand through the clever use of the content, relationships, and links for prospects and search engine crawl bots is called off Page SEO.
Readers may note that with the help of affordable SEO services, one can gradually lead his business to positive branding, increasing traffic and conversion. Below are shared some of the off Page best practices for location-specific SEO. These practices apply to any business big/small irrespective of the location around the globe including that of Malaysia.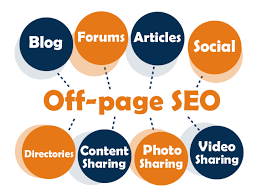 affordable SEO services
5 Best Off-Page Practices for Location-Specific SEO
Show Relevant Local Urls: You should show relevant locations, for instance, if you have a business in San Diego, you should make a page or it and should bookmark that page in the local bookmarking sites. You can even go for location-specific keywords for bookmarking.
Adding Location in keyword Research: Now this is simple and straight forward. Adding location to your keyword is pretty basic. A company that is not taking advantage of the location is surely not doing proper SEO. You are sure not to reach your target audience. So using the right keywords (location-based) and using them cleverly in the various off-page tasks like referrals etc is being very strategic.
Emphasize on Local Listing: Hire a link building agency which will help you to create reliable links thus enhancing your local presence to a great extent. This can be done in the form of directory submissions and location-specific business listing. It will take time and effort but it is worth it.
Image Posting: Add local photos and videos in high authority image posting sites to increase your local presence.
Host local Events and Create Press Release: Local SEO is a lot more similar to traditional SEO. A very good idea is to host local events and sponsor and get a good content writer to write Press Release about the event and create PR links on the same. You can also write a blog post with demography, season and location in mind and create a necessary link with that.

The best SEO Company in Malaysia
Lins Digital is a perfect solution providing digital solutions for your business. The company creates exceptional digital solutions. The company's key services are corporate website creation, eCommerce Websites, mobile apps services, social media marketing, SEO/SOM, domain and hosting, eDM Newsletter. The company also provides 3 months of website maintenance after project completion. The company is also the best SEO Company in Malaysia providing expert assistance in the relevant field. For details visit the company website at http://www.linsdigital.com