SEO Company in Malaysia work intensely to help new websites to rank better in the respective search engines. When you launch your new website, you open yourself up to a new window of opportunities; however one of the biggest concerns is not being noticed by your customers. What happens when no one is able to find your website?
SEO is a combination of strategies which help your websites rank better on the SERPs. SEO is one of the key aspects that help bring your websites into the highlight. Quality SEO is an amalgamation of good text, better links, website popularity and reputation.
Hence agencies that provide SEO services tend to follow this golden rule. Being a relatively new concept, digital marketing still has a lot of uncovered tips and tricks up its sleeves for its users.
One of the Best SEO Company in Malaysia, Lins Digital brings to you top SEO tips that would help your new websites to rank better. This article will help you to rank your new websites in a much better manner-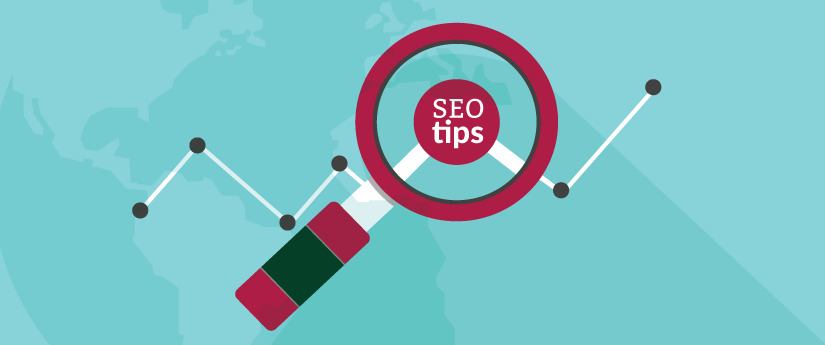 Heavy use of Google Search Console

: Google Search Console is a power tool that helps you to optimize your website for crawling. Crawling is the process of indexing the website by the Google search bot. You need to make sure that your audience can reach you. Hence it is important to maintain crawl-able and accessible URLs for your website. Make sure that the texts are in a readable format, the images and visuals are clear and any embedded videos can be thoroughly read and indexed. Agencies providing SEO services in Malaysia keep in mind to maintain crawl-able URLs for SEO practices. This is the basic step towards a successful online website and if this step is incorrect then nothing else really matters.

Thorough keyword research:

Keyword research is an art that is required to be aced in order to come on top of your game. Always remember to use keywords that the searchers actually use to solve their queries rather than made up keywords. Extensive research yields to give you a good result. Prepare keyword sets for your websites that include a primary keyword- the keyword that you are plan on targeting and a set of secondary keywords- the keywords that are similar to the searchers query. When placed together they help you in your optimization process by targeting the audience properly.
Target keywords are a must in the title tags- Better to start them with the keywords: Using the right target keyword might be just what you need to rank better. Using appropriate keywords shoot up your chances towards recognition and would increase the traffic flow to your website, on the contrary a misguided keyword would throw your website in the bottom of the ocean (read: SERP). Keywords Competitive keywords are tough to rank. However if you follow the pages that rank high up for competitive keywords, you would notice that they use their targeted keywords, mainly the primary keywords in their title tags mostly starting the title tag with the appropriate keyword. A keyword rich title for your content gives you more weight against your competitors as it helps the Google-bot to crawl easily. Using the appropriate keyword is considered wise as it brings your website immediately in focus for the searchers. Keep your primary keyword close to the title to help with your website's ranking.
Quality content is a must: Creating lucrative content is crucial for new businesses. Hire an efficient content writer for creating credible and appropriate content for your website. Lucrative content helps in augmentation when you use it for social sharing and link building thus making your website more credible. Quality content that is beneficial to the searchers would help you rank better in Google and add weight to your website. Make sure to keep your content original and attractive. Good content helps maintain a steady flow of traffic to your website which is always good news!
Add worthy Meta titles and descriptions: Meta descriptions are not a thing of the past, no matter what someone says. Meta descriptions are still very popular and you should always strive to add click worthy Meta titles and descriptions. Catchy titles and descriptions help in capturing the user's attention which makes it a crucial aspect of SEO. Create a good meta-description for your website so that people would be willing to go through your website. It is also advisable to include your primary keyword in the meta-title and both primary and a secondary keyword in the meta-description. Apart from this, it is important to make sure that your title is not cut off on the SERP, hence maintain a character limit of 75(including spaces).
Internal linking and Out-bound linking: Both the features are crucial for SEO. Internal linking means linking relevant content with each other within the website and outbound linking is linking the content to the sources from where you gather information. Inbound linking helps in keeping the audience engaged in the content which increases the average session time for the users (important for SEO auditing) and outbound links make your website look relevant and resourceful. Both the aspects work wonders in increasing the credibility and popularity of your website.
Optimize the page speed: A user's attention span is not more than 60 seconds and in that you require your web pages to not only load but also reflect good quality content along with the images and videos that may be present on the page. A user may leave and not turn back to your website if it is unable to load within the first 4 seconds. Thus you need to maintain the page speed and keep optimizing it for better results. Make sure that the images and videos load as well. Use efficient programming languages which would yield better results for your page. Programming languages have different reception speed and flash loading is a feature boasted by a few programming language. Keep the above tips and tricks in your mind when you try to implement SEO tactics for your new websites. However don't feel disheartened if you do not see immediate results. It is necessary to note that SEO is a slow and gradual process which is built on a strong base. Thus your hard work takes some time to reflect on your results. Be patient and keep working hard.

You can also opt for a SEO Company in Malaysia. Lins Digital is a popular SEO Company in Malaysia that provides affordable SEO services for its clients and also generates good results for the businesses and brands. It has a group of hard working employees that treats its clients with respect and efficiency.