Instagram marketing is currently a popular trend in the online marketing industry. Several new instagram features are evolving, which is making this content platform stronger. Advertisers and online marketers have been working intensely to analyze the content marketing tricks for Instagram to add more value to the customers.
As a result, there is an increasing demand for the Online Advertising Company that helps businesses in fast-growing social networking. Hiring an online advertising agency for Instagram marketing will make your campaigns successful with opportunistic ad formats, messages, and stories.
Working with online advertising agency Malaysia, we have collected few tricks to increase your Instagram followers, which are listed below -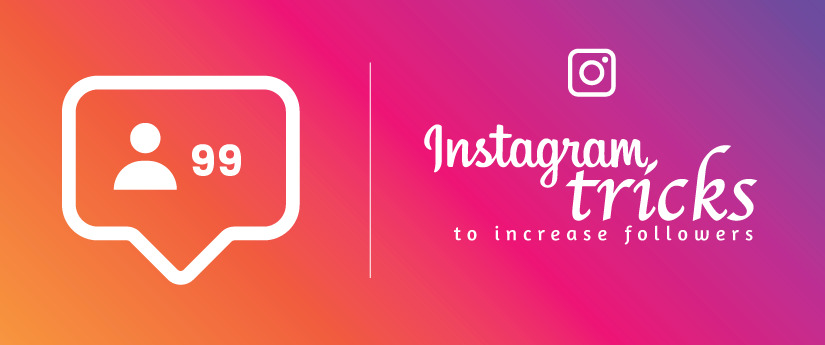 Use popular keywords and hashtags:
Using popular keyword is the best way to increase the visibility of the post and gain more attention. Try to use more than one keyword and add a fun and quirky element to your descriptions.
Being cool and creative is what brings more followers and conversions. You can specifically use popular hashtags such as like #FF (Follow Friday) or #followback for more likes or use tantalizing thumbnails.
Try to come up with funky and interesting captions and do not just rely on the hashtag suggestions given by Instagram. Ensure consistency in posting stimulating content and the chances are high that more people will follow you.
Try insanely popular element:
Try to find the area of interest for the majority of people and connect with the influencing content. On an intense research, you will notice a pattern that will help you capture more audience.
It can be a photo that went viral for example - the fake photo of an Iranian teenager who underwent 50 surgeries to look like Hollywood idol Angelina Jolie. So, brainstorm ideas and content that will go viral and generate huge fan following.
Do not hesitate to for witty take on the current events like the popularity of the Neil Patel websites and his strategies of digital marketing.
Do not forget to direct the audience:
A high-quality content without the "call to action" button is a big waste! A simple phrase like "contact us for more information" or "subscribe" can help you better captivate your users.
It is better to leave the audience curious and keep guessing what more you can offer them. Not all the users may come back to you immediately but those reading the entire post may take interest in your services in the long-run.
Always insert a clickable link in your bio to get more traffic to new posts. Change the bio URL bi-weekly and remove the unwanted tagged photos to feature only the best content for the audience.
Influencer endorsement:
An online advertising agency tries get an influencer who resonates with the target audience to spike your brand awareness. Nothing does more magic then getting the influencer endorsements for marketing your services.
Alternately you can also engage with the micro influencers with a large fan following. It is an effective tactic for small business to retain a high level of engagement.
You can reach 2-3X more users through posts from micro influencers so, it is easy to win them through 10 or more posts. This strategy is much cheaper than investing huge amount after a single post by tier 1 influencer.
Instagram analytics:
After trying all the tricks do not forget to check your stats! This is most crucial step to ensure that all your strategies are working well. Switch your account to a business profile for accessing Instagram analytics tools.
There are many decent tools like Iconosquare or SumAll or Simply Measured containing the array of free features to better understand the Instagram community.
The paid tools are even better and will facilitate the complete management of your Instagram through monthly analysis of likes, audience, comments, profile views, and growth percentages.
Using the graphs and charts you can analyze the number of engagements, shares, trends, and success of campaigns. This data will help you to optimize your future posts and campaigns for maximum impact on the followers.
So, these are the five tricks to boost your Instagram tricks in 2018 which can generate a high return on investment. However, the word of caution is to avoid repeating the posts or any kind of spam to attract followers. Be cool and consistent in engaging with the target audience to maintain them and attract more followers eventually. So, gear up, start with the small target and cast a wide net.
Want to know more about effective campaigning strategies for Instagram hits? Then contact LinsDigital -Online Advertising Agency Malaysia. Keep following us for more interesting stuff!