Change is inevitable in the industry of internet marketing and 2018 is no exception to this protocol. Internet marketing as a critical marketing medium is ruling every small and big business.
Evolution in technology, diverse customer needs and change in customer buying behavior is demanding the savvy marketers to keep current on the latest trends for competitive advantage.
Read on to know the 4 new trends of internet marketing in 2018 by experts of a Digital Marketing company in Malaysia.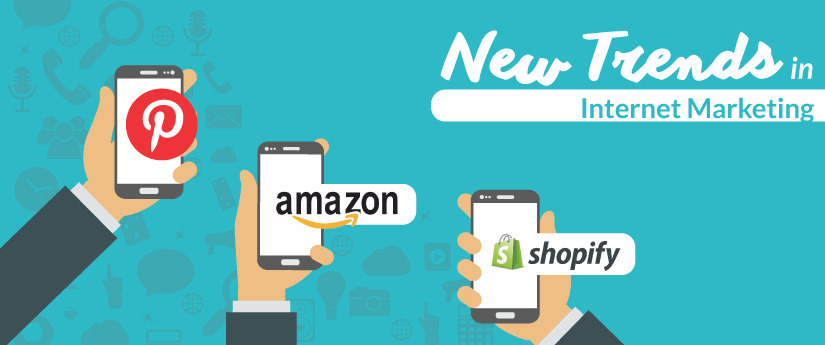 1. Content marketing
New strategies are evolving in content marketing to address the problem of oversaturation of content. Search engine appreciates unique and engaging content that not only adds value to the audience but highly likely to be shared across social media platforms.
The emphasis on the "white hat SEO" and "Call to action" is influencing customers wonderfully and gives the brands lead benefits. More brands are trying to increase their visibility by capitalizing on influencers having a strong online reputation - low investment strategy!
Similarly, video marketing is not just about YouTube anymore. Content producers focus on videos in 2018 to spike conversion rates. Videos are more engaging than images and give us more confidence to buy a product.
2.Artificial intelligence
Amazon, Shopify and other ecommerce business are leveraging the benefits of artificial intelligence to analyses customer behavior. Therefore, they are able to tailor the content and functionality as per the consumer specific needs.
Amazon fulfils your complex buying need for a single product very smoothly such as allowing you to filter the brand, fix price, choose a color and different pattern for a single T-shirt. It personalizes your experience by giving the "recently viewed" options pushing you to buy more.
AI is changing the business dimension by collecting bulk data about your target audience and deeply connect with them while automating the sales process.
You too can fuel conversions like Amazon by using AI chatbots like Facebook Messenger bots for automated live chats to respond to customers in real time and gather feedback.
3. Social media marketing
You can see that Pinterest is now equally important as Facebook and is attracting a wider audience with eye-catching images. Branding is incredibly fast in Pinterest due to high visual impact and easy sharing of images to connect with the target audience.
The growing trend here is the social and search integration which includes combining the lucrative, authentic content with targeted social efforts while maintaining transparency.
Players like Twitters or LinkedIn keep the cost per conversion very low for advertising, unlike the search engines. The best digital marketing agency in Malaysia, pay high influencers to aid in word-of-mouth marketing for your brand through their social channels.
This is the new search result performance approach to rank high and help customers to find you quickly. The ease of acceptability where customers can share a voice about their favorite brands and engage regularly helps them transfer into loyal brand ambassadors.
4.Mobile optimization
Due to smartphone-heavy society, the mobile searches are surpassing the desktop searches with 100 billion mobile searches every month.
Internet marketing professionals must adjust the marketing efforts for mobile users. It means you have to optimize all the landing pages, advertisements and web pages to make it mobile-friendly.
There is a growing popularity for a digital marketing agency Malaysia for mobile-based and native app development services and more dollars are invested for mobile display advertising.
The voice search feature is the golden opportunity for the marketers to engage with the audience. Voice commands reduce the burden of physical input and make the life of consumers more comfortable.
These are the four new internet marketing trends in 2018 that will help you stand out your business. Change is inevitable in internet marketing so, keep updating on the latest trends and develop innovative tactics for better conversions.
For more information, you may contact LinsDigital - one of the best digital marketing company in Malaysia. Keep following us for the next intriguing article!